How To Find Success in
Your Investment Journey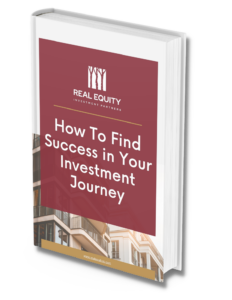 These are our best tips— a how-to guide of sorts— based on our own tried-and-true experience. We know how scary it can be when you're first starting out but you're not alone in your struggle! We hope that our advice inspires you to take action on the things that you've only dared to dream about.
In over 20 years since we began our journey, we realized that it was the perfect combination of seeking out self-education, cultivating strong relationships, and taking action that has led to our success.
Simply fill out the form to request the Free Report!
Sign up to receive Real Equity Investment Partners news, insights, opportunities, and other updates.